Report function currently not working. Please use comment section to report a problem.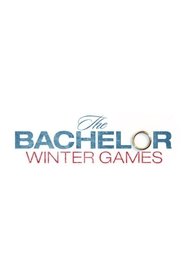 The Bachelor Winter Games
14 international Bachelor and Bachelorette contestants, from countries like Switzerland, Japan, and Australia, will compete with 12 cast members from the U.S. shows .
9-1-1
9-1-1
Explore the high-pressure experiences of police officers, paramedics and firefighters who are thrust into the most frightening, shocking and heart-stopping situations. These emergency responders must try to balance saving those…
The Conners
The Conners
This iconic family—Dan, Jackie, Darlene, Becky and D.J.—grapples with parenthood, dating, an unexpected pregnancy, financial pressures, aging and in-laws in working-class America.
Private Eyes
Drunk History
Drunk History
Drunk History is an American television comedy series produced by Comedy Central, based on the Funny or Die web series created by Derek Waters and Jeremy Konner in 2007. In…
iZombie
iZombie
A medical student who becomes a zombie joins a Coroner's Office in order to gain access to the brains she must reluctantly eat so that she can maintain her humanity….
Criminal Minds
SAS: Who Dares Wins
SAS: Who Dares Wins
Selection for the SAS is one of the world's toughest job interviews and physical fitness is only the starting point. What's really being tested is psychological resilience and character as…
The Real Housewives of Cheshire
The Real Housewives of Cheshire
The series steps inside the champagne fuelled lives of Ampika Pickston, Dawn Ward, Lauren Simon, Leanne Brown, Magali Gorré and Tanya Bardsley. Throughout the series we'll get to know these…
Action Team
A Discovery of Witches
A Discovery of Witches
Diana Bishop, historian and witch, accesses Ashmole 782 and knows she must solve its mysteries. She is offered help by the enigmatic Matthew Clairmont, but he's a vampire and witches…
Jeff Ross Presents Roast Battle
Jeff Ross Presents Roast Battle
Comics compete onstage while adhering to the Roast Battle rules: original material only, no physical contact, and every battle ends with a hug.
The Rap Game
The Rap Game
Set in Atlanta's hip hop scene, The Rap Game follow five young hip hop artists, ages 12 to 16 years old, as they work with Dupri and special guests such…
Status: Returning Series